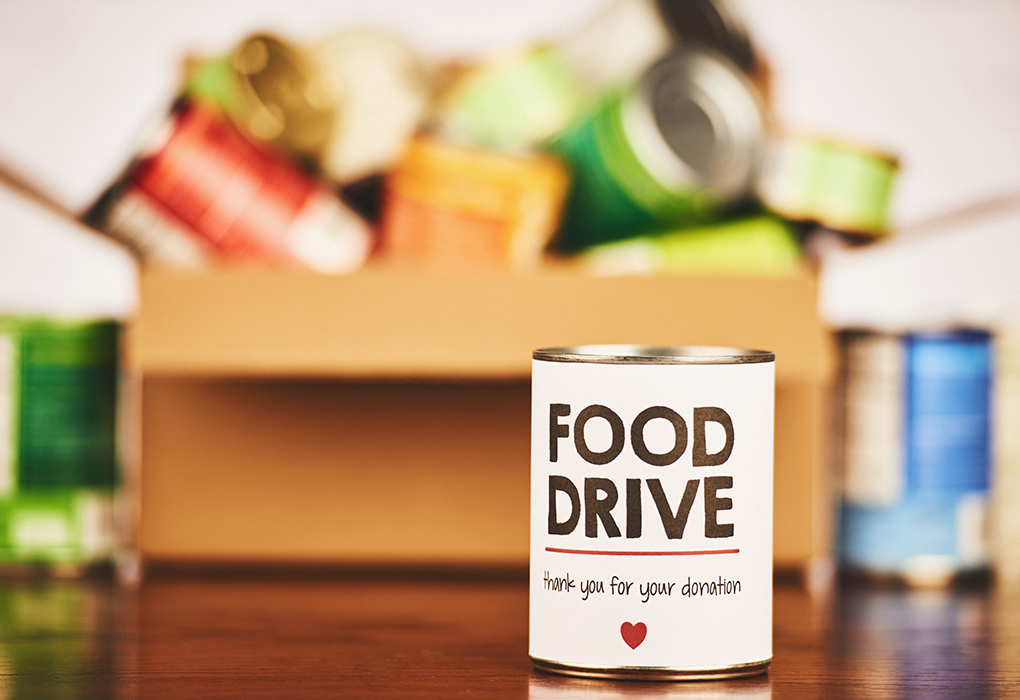 Supporting our community is in everything we do at 417 Escape Artist. We believe in raising awareness of our favorite causes. Are you looking for a fun way to give back to the community or celebrate the people you love? Find out how you can turn a good deed into your next great escape.
Cans for Clues: Ozarks Food Harvest
Unlock escape room clues and provide for families in need? Count us in! Join 417 Escape Artist as we participate in Hunger Action Month to provide food for our neighbors in need. During September, we are hosting a food drive for Hunger Action Month. After the month ends, we will continue to collect canned goods and donations for Ozarks Food Harvest year-round.
When you bring nonperishable food items to either of our locations, you can unlock clues or get discounted tickets for your escape room adventure. If you bring in three nonperishable food items, you will get $5 off your ticket price. Your cans can also be exchanged for clues. For each canned good you bring, you can receive a clue about your escape room.
When you bring canned goods to one of our locations throughout the year, you'll be giving back to your community and getting a little something back from us too!
Every week, Ozarks Food Harvest serves an estimated 30,000 individuals across 28 counties in southwest Missouri. Ozarks Food Harvest asks for nonperishable items such as tuna or canned meat, peanut butter, canned fruit, beans, soups, and boxed meals. With every donation, you will provide food for individuals and families in Springfield and Branson.
This September, we are also raising money for Ozarks Food Harvest's Weekend Backpack Program, which sends Springfield Public Schools children home with meals for the weekend. The program helps more than 1,600 children each year. Our goal is to raise $300 by the end of the month. This amount would provide one child with weekend meals for a year. When you give online or at one of our locations, your donation helps prevent a child from going home hungry.
Thankful Thursdays: Celebrating You
417 Escape Artist celebrates those who help make the communities of Springfield and Branson a better place. Every Thursday, we say thank you to our nurses, teachers, police officers, firefighters, military, and EMTs through $5 off their ticket price. To receive this discount, you can call or use the online code 417THANKFUL to book your Thursday escape. Just make sure to bring a form of identification with you when you arrive.
Thankful Thursdays are our way of showing appreciation for the community members who make a difference in our lives. We do not limit this discount to the roles we've listed above. If you help our community, we want to celebrate you!
Are you ready to try an escape room? Add 417 Escape Artist to your list of things to do in Springfield, MO. Contact us to book your escape room today.