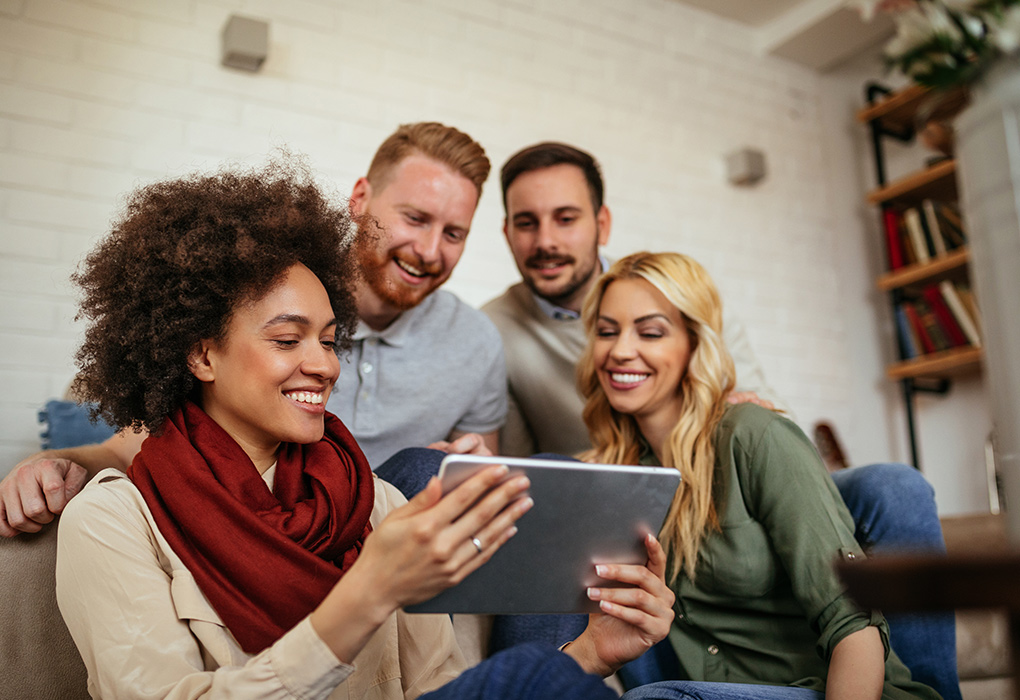 An escape room is the perfect place to try an exciting and unique experience with minimal planning. Whether you want to add an activity to your must-do list while exploring Springfield, MO, plan a memorable team-building work event, or try something new with friends, an escape room is sure to be a win. Follow these tips for the best escaping experience.
1. Determine the size of your group.
Escape rooms are not one size fits all. For example, our 417 Lounge room can hold up to 10 people, while our Baldknobber Breakout room is for only two people. Make sure to check escape room occupancies before you make your choice.
If you have a smaller group, there is a chance you will be playing with escapees who are not a part of your group, depending on how busy we are that day. For larger groups, we have maximum occupancy limits to ensure safety and to optimize your escape room experience. If you have a group of 12 or more, you've got a couple of options. You can split your group and try different rooms at the same time, or you can play the same escape game back-to-back and try to beat each others time. No matter if your group is large or small, we will make it work for you.
2. Decide which room you want to try.
Do you want to escape the basement of a serial killer, or crack a high-profile murder case? Those questions might get you some serious side-eye in real life, but at 417 Escape Artist, the choice is yours! We've got a wide variety of escape rooms to choose from, with varying difficulty levels.
If it's your first time escaping, we recommend starting at a lower difficulty level for the best experience. If you've tried escape games a few times, you can start working your way up to higher difficulty levels.
3. Book your room in advance.
Getting hyped up to play an escape room only to arrive and be told they're full for the day isn't any fun for anyone. To avoid the disappointment of missing out on one of the coolest things to do in Springfield, reserve your spot in advance.
If you're sure you want to enjoy an escape room for an upcoming date night, or during your family vacation, go ahead and book as early as you want. Holidays and popular tourist times book fast, so if you're visiting the Ozarks for spring break, or during a holiday weekend, claim your spot as soon as you can!
But don't worry, you don't have to book out weeks ahead. Even if you decide that morning that you would like to try one of our escape rooms, we ask that you book your spot at least two hours in advance. Just give us a call to check availability! We will try our best to accommodate you and your group.
4. Arrive early.
You should plan to arrive at least 15 minutes before your scheduled time. We have to run a pretty tight schedule since an escape room is a live-action game. If you are late, we will not be able to let you in the room.
5. Bring your sleuthing skills & prepare for a new experience.
If you consider yourself a modern-day Sherlock Holmes, now is the chance to break out your mystery solving prowess. For escape room novices, we've compiled a list of 5 easy escape room tips to help you. Be ready to solve riddles and look for clues, but mostly, be open to the unknown and trying a new experience. One of the coolest parts of playing an escape room is that you never know what might happen.
Are you ready to try your hand at an Escape Room? We want to hear from you! Contact 417 Escape Artist in Springfield, MO today to book your room, or to ask us any questions you have.