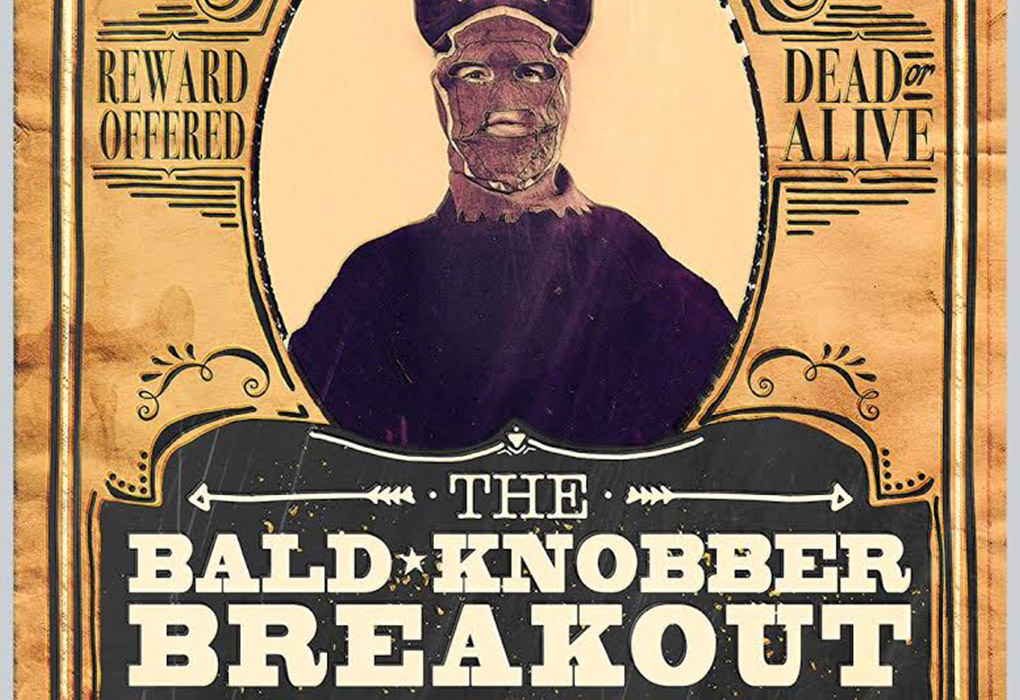 If you're familiar with Branson, you're probably familiar with the name "Bald Knobbers". They seem to be everywhere, from the popular show Branson's Famous Bald Knobbers to lurking in the scenery on Fire In The Hole at Silver Dollar City. Heck, we've even got an escape room themed around the Bald Knobbers. So, who were the Bald Knobbers, and where did that funny sounding name come from? Let's take a trip back in time through Branson lore, and discover the group that made a huge mark on the Taney County area, for better or for worse.
Who were the Bald Knobbers?
The story of the Bald Knobbers starts in 1883 in Taney County, MO. Now known around the country as the County that homes the Las Vegas of Midwest, Branson, it was once a place filled with tension and divide, mostly stemming from being located in the southern-most part of a border state during the Civil War. Originally, the Bald Knobbers were formed as a civil-justice league of sorts, organized with good intentions by Nathaniel Kinney. Starting out, they were good ole' boys and not exactly the hooded vigilantes you might picture when you think of the Bald Knobbers. Focusing on protecting citizens from the outlaws who plagued the area and general lawlessness like jury bribing. Their goal was utopian in nature, to make Taney County a better place, and rehabilitate it from the havoc inflicted by the Civil War.
Why were the Bald Knobbers called Bald Knobbers?
The group gained the nick-name 'Bald Knobbers' from their proclivity to meeting atop Snapp's Bald, a bald hilltop in the Ozark Mountains, chosen for its excellent visibility so members (about 200 as of April 1885) could keep watch for spies or those otherwise up to no good. They upped the ante on security because relations were not going so great in town. In fact, things were getting bad, and fast. After the group kidnapped two brothers, Frank and Tubal Taylor, from the County Jail and promptly hanged them, the Bald Knobbers started to be feared, rather than revered. Some town members thought the Bald Knobbers were taking their duties too far and exercising too much control and political power. The Bald Knobbers (now with around 1,000 members) started playing God, taking charge of upholding the morals of the County with the harshest judgments. It was not uncommon for those who the Bald Knobbers believed to be wrongdoers to turn up beaten, missing or dead.  From this escalation, the Anti-Bald Knobbers were born, and this is where our story starts to really go downhill.
Wait, there were Anti-Bald Knobbers?
Yep. It probably goes without saying, but the Bald Knobbers and the Anti-Bald Knobbers did not get along. At all. In fact, they started such a ruckus around town on such a consistent basis that both sides did much more harm than good. Things were already bad, but then they got much worse. At the climax of the conflict between the Bald Knobbers and the Anti-Bald Knobbers, someone burned down the Forsyth Courthouse. With both sides pointing fingers at each other, it was never discovered who actually burned down the courthouse
The Bald Knobber Breakout
Ever wish you could go back in time and view history like a fly on the wall? Well, you can do just that in our Bald Knobber Breakout room. In this room, you another and player are Bald Knobbers who have been wrongly accused of burning down the courthouse. Can you escape? The Bald Knobber Breakout room is a great way to experience Branson's history and learn more about the group who shaped Taney County forever. Wise folks say you can't judge someone until you've walked a mile in their shoes. We don't have their shoes, but we can give you 30 minutes in their jail cell. Please note, our Bald Knobber Breakout Room is for 2 people only. Does your party have over two people? Don't worry. We've got two Bald Knobber Breakout rooms at our Branson location. Book both rooms at the same time and race each other! Contact 417 Escape Artist today, to learn more about our escape rooms or to book the Bald Knobber Breakout room!