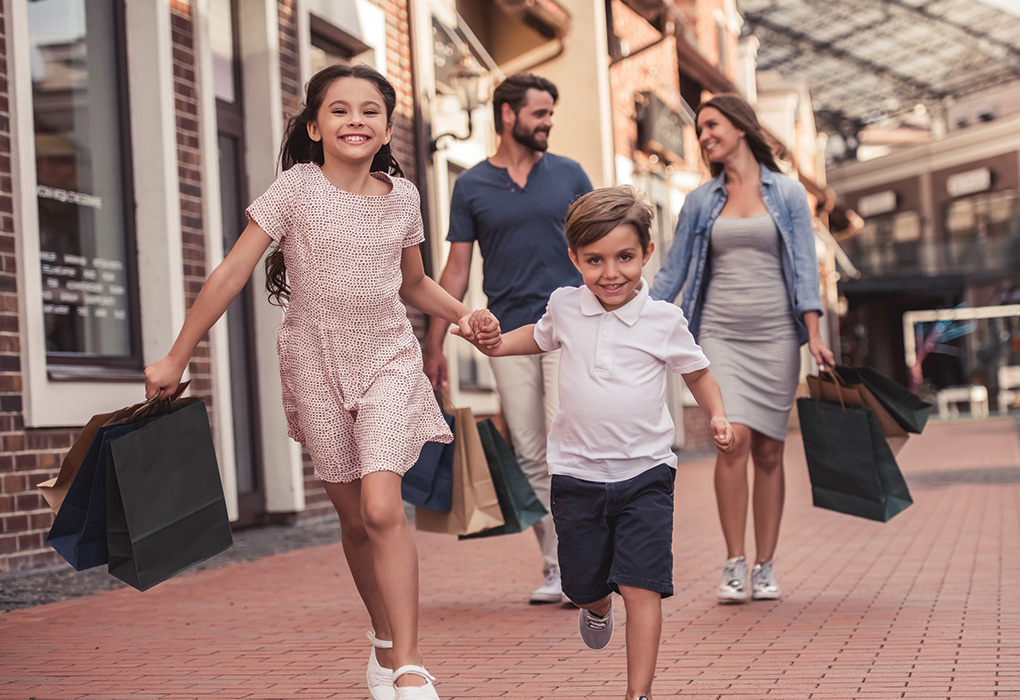 417 Escape Artist is proud to be an attraction in historic downtown Branson, MO, a city known worldwide for its zany country fun, music, and attractions galore. There is so much to do in Branson that it can be hard to pick what activities you and your family will take part in during your time here. When planning your Branson vacation, stay-cation, or day-trip with your family, adding a stop at 417 Escape Artist is an absolute must. Here are the reasons why you should add an escape room to your list of things to do in Branson, MO.
Escape Rooms Facilitate Family Bonding
You go on vacation to experience different things and make memories with your family or friends. What better place to do that, than at an escape room? Escape rooms are proven to facilitate team-work, bonding, and fun. 417 Escape Artist specializes in groups big and small. Whether you are visiting Branson with just your immediate family, or you're having a Branson family reunion with the whole kit 'n' caboodle of grandparents, aunts, uncles, & cousins, we can make it work for you! For smaller groups, our escape rooms hold anywhere from 2 – 12 people. If your group is within this size, then you can all be in an escape room together. If you don't fit the group maximum, be prepared for some fellow escapers to join in on your adventure. For larger groups, 417 Escape Artist can accommodate up to 50 people! Your family members can choose which rooms they want to do, so everyone is happy. Another fun aspect is being able to race against your family members! Memories and fun are guaranteed.
Vacation Stress Relief
Let's be real; vacations can get overwhelming! Waiting for shows, standing in lines, and simply being in an unfamiliar place can throw you off. When tensions are high, and everyone feels that vacation stress, or maybe just a little bit too much togetherness, (hey, it happens!) an escape room is the perfect place to go for a reset. After a lot of togetherness, have you ever just wanted to smash something? We've been there, which is why we created the 417 Rage Room! If you could use a heaping dose of stress relief on your Branson trip, then you've got to give our rage room a try. You can smash and destroy until your heart is content – no judgments.
Immerse Yourself in Branson Culture
Some escape rooms might have rooms themed around your vacation spot. For instance, we have the Ozarks Howler and Baldknobber Breakout rooms. These rooms encourage you to immerse yourself in Branson lore and have a unique adventure with your family. You go on vacation to experience different things and make memories with your family. What better place to do that, than at an escape room?
Rain or Shine Activity
Ozarks weather can be finicky! It might be sunny and warm one day, and cold and rainy the next. While the locals are used to these drastic weather changes, it can make planning weather-sensitive activities stressful. Don't let the Ozark's crazy weather get your down, and add a stop at an escape room to your list. Your family is guaranteed to have a blast, rain or shine.
Get Out of the Audience and Jump Onstage
Branson has a vast variety of shows for you and your family to enjoy. Going to a show and enjoying a performance by stellar Branson talent is so much fun. But have you ever wanted to be a part of the performance? A visit to an escape room is an opportunity to get into character and take part in the action! Many individuals who visit escape rooms enjoy the chance to get into character. You and your family or friends have the opportunity to become anyone from a spy to bald knobbers breaking out of jail!
Explore Historic Downtown Branson
417 Escape Artists is an attraction nestled in beautiful historic downtown Branson. While you're visiting us, make a day of it, and see all the other things that downtown Branson has to offer. Some of the most popular attractions are Dicks 5 & 10, the Branson Landing, and the Branson Scenic railway. It's off the beaten path of the main strip and a great way to spend a day of your Branson vacation. Are you ready to add 417 Escape Artist to your list of things to do in Branson, MO? Contact Us to schedule your great escape, today!